Do you have a gap between the top of your cabinets and the ceiling that has you wondering what the heck to do with it? If you feel that space has been forgotten and is calling for something special, you're going to love these 15 ideas for decorating above kitchen cabinets.
These stylish solutions for that sometimes awkward space include ideas for using it as storage or as display space. The key is to keep it from becoming too cluttered.
Decorating above kitchen cabinets is a difficult task. Empty space above your cabinets can make your kitchen look unfinished, but too much above-cabinet décor can look cluttered and messy.
Secret Stash
Use your kitchen cabinet tops as a space to stash things you have no room for elsewhere, like picnic baskets, decorative objects, or extra cutting boards.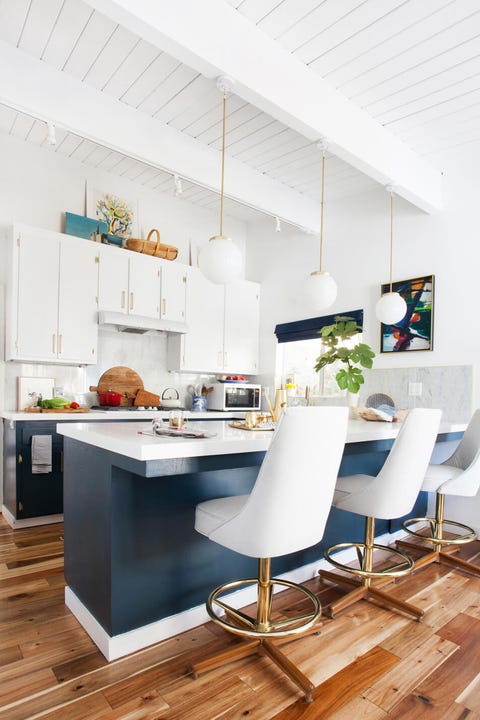 Vintage Glass Bottles
Glass bottles over cabinetry intrigue me. Apothecary and vintage bottles add instant color, texture, and history to space.
Antique Treasures
Vintage pieces atop the kitchen cabinets add even more nostalgia to this sweet retro space.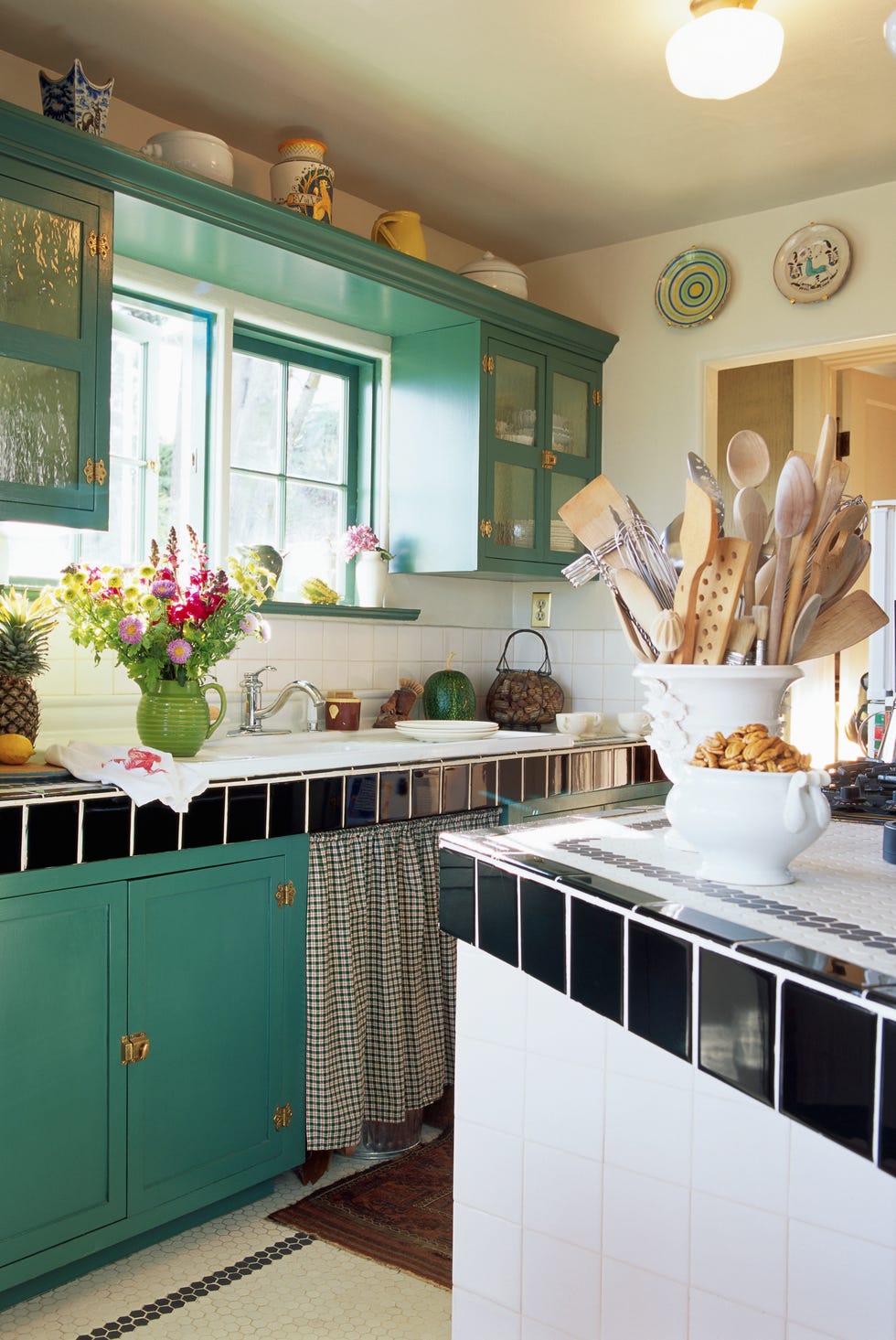 Make It Fashion
No closet space? No problem. Store your wicker and rattan bags in your kitchen!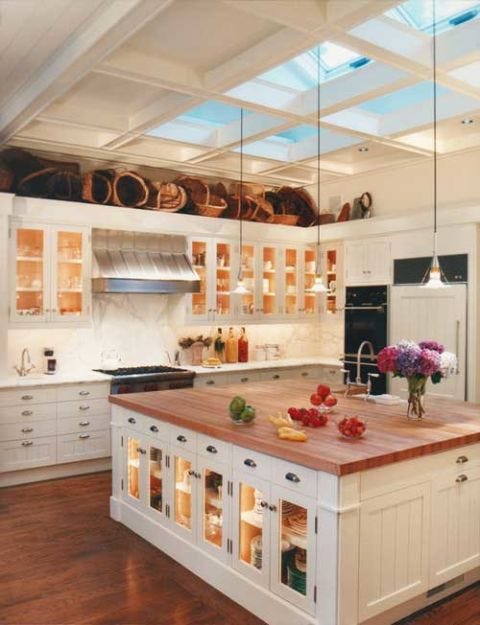 Assorted Collection of Art
In this kitchen, she used an assortment of art and baskets over kitchen cabinets. If you want a cottage-eclectic look, fill the whole upper cabinet with favorite pieces. For a more minimal, modern look just add a few favorite pieces.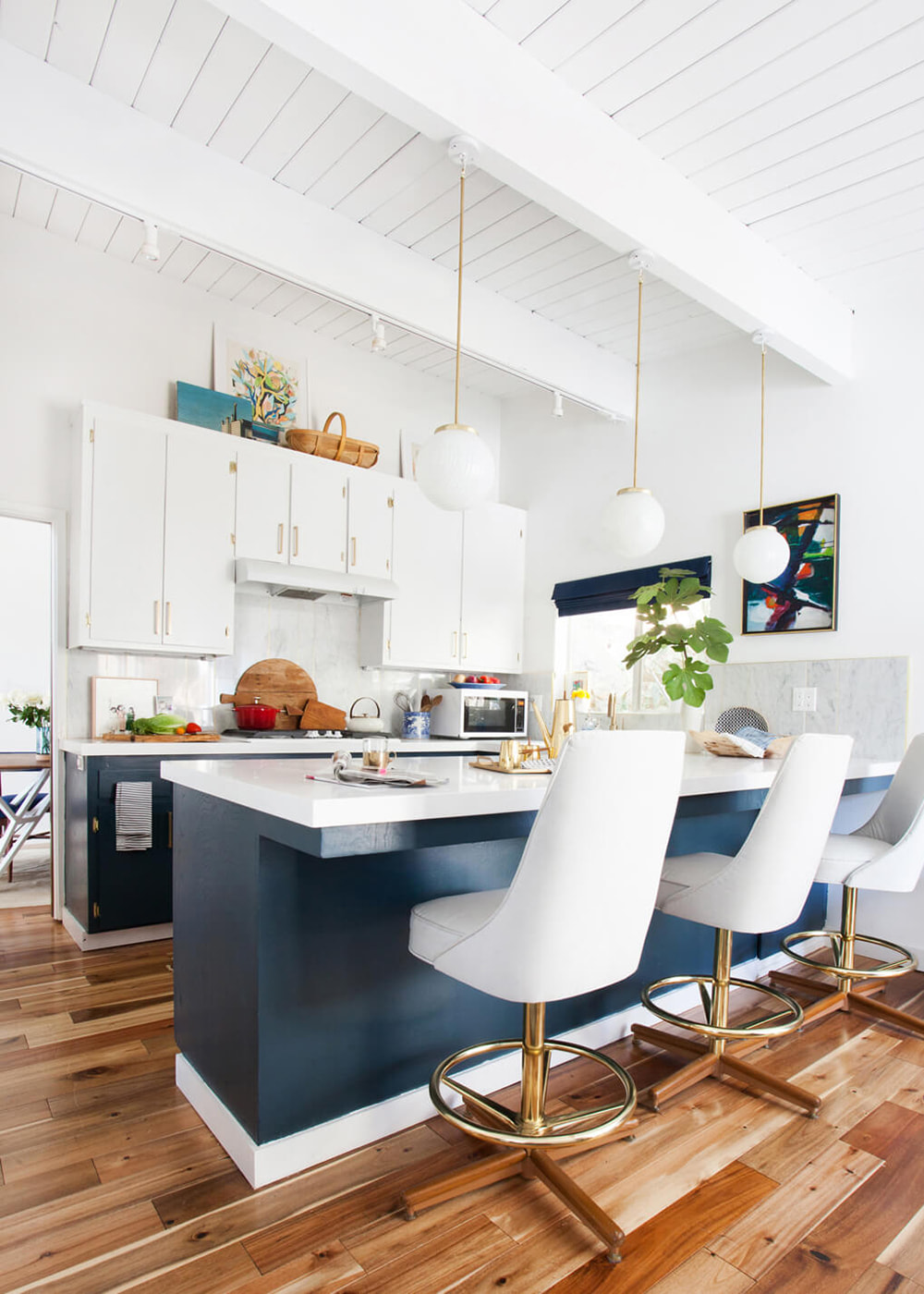 Pretty Plates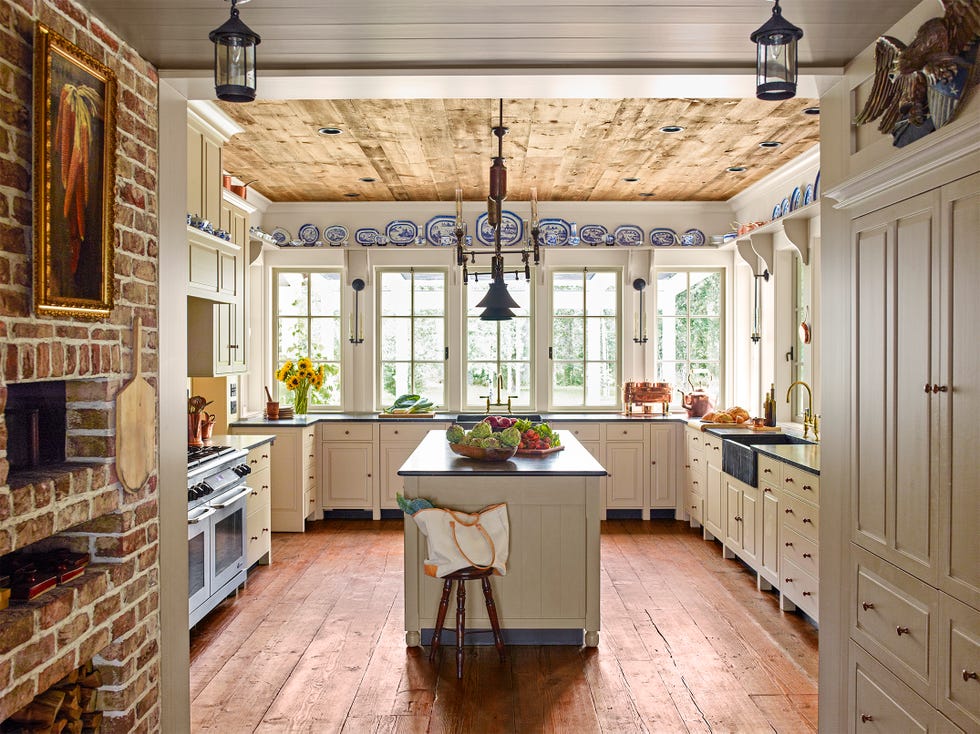 Own a set of plates that are too special to use for dining? Make like this charming farmhouse and display them over your cabinets instead, for an extra pop of pattern.
Hit A Brick Wall
Add brick (or fake it with brick wallpaper!) above your cabinets for a cool, industrial effect. It'll help balance out a sleek and modern kitchen.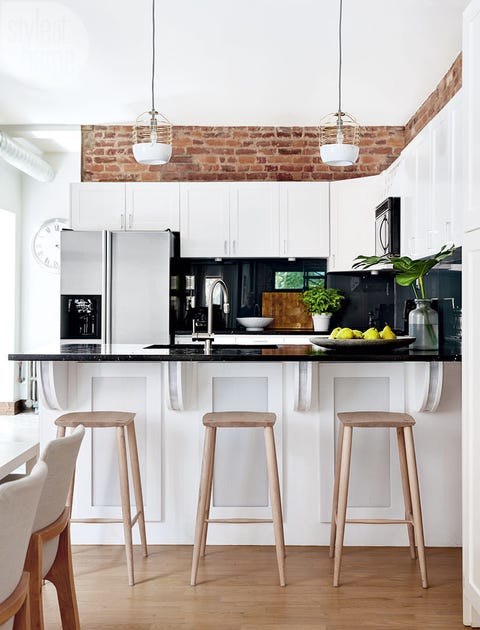 A Pop of Green in Pitchers
I looked around for a while online to find a modern look for plants over kitchen cabinetry. I love these in white pitchers. Consider faux plants to avoid having to stand on a ladder to water plants.
Get Cabinet Crazy
Sneak extra storage in by not only installing cabinets up to the ceiling but also snaking the cupboards around the room and over the sink.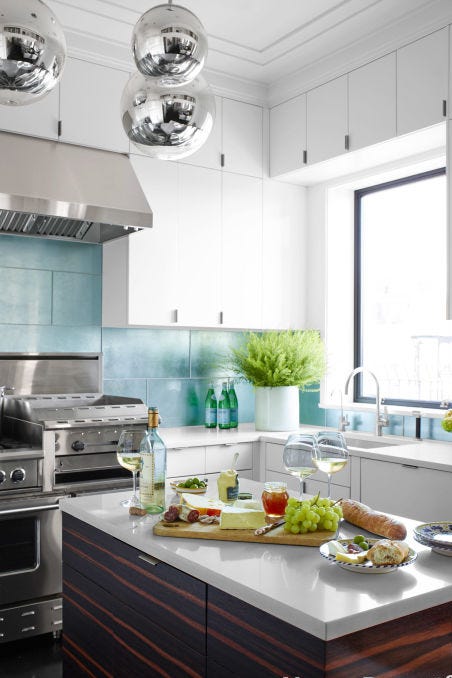 Natural Weave Baskets
Natural weave baskets in varying shapes add texture and interest. They also draw the eye upwards. This helps to visually add height to the kitchen. Using only a few larger items keeps the look clean and works better than having a lot of smaller ones.
Be A Bookworm
Keep your cookbooks off your living room shelves and store them where you actually need them. Just make sure you have a step ladder handy.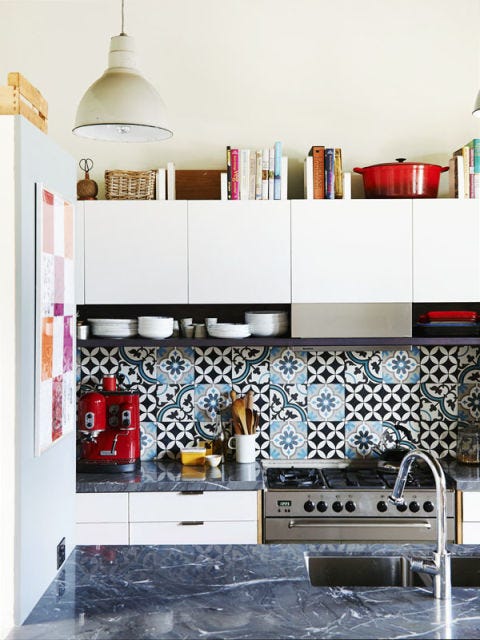 Get Festive
Christmas, Halloween, Valentine's Day, you name it! Take advantage of open space to deck out your kitchen for the season.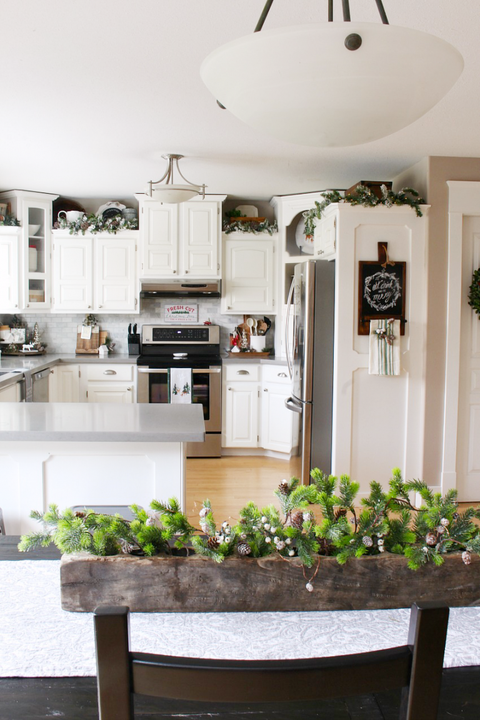 Twinkle, Twinkle
There's literally no wrong place for twinkle lights. They make even one of the most difficult-to-deal-with spaces look magical.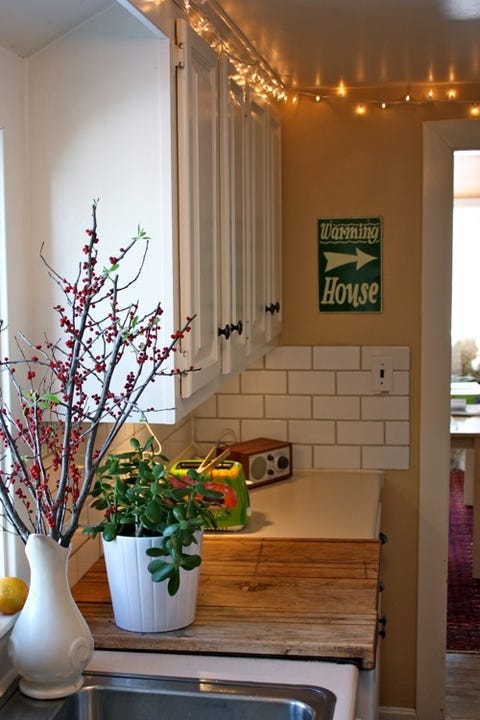 Store your wine
We're guessing you don't have a wine cellar, right? Don't worry — neither do I! That's what makes this idea so brilliant. Just stash a mini wine rack on top of your cabinets (to keep the bottles from rolling away) and start stacking.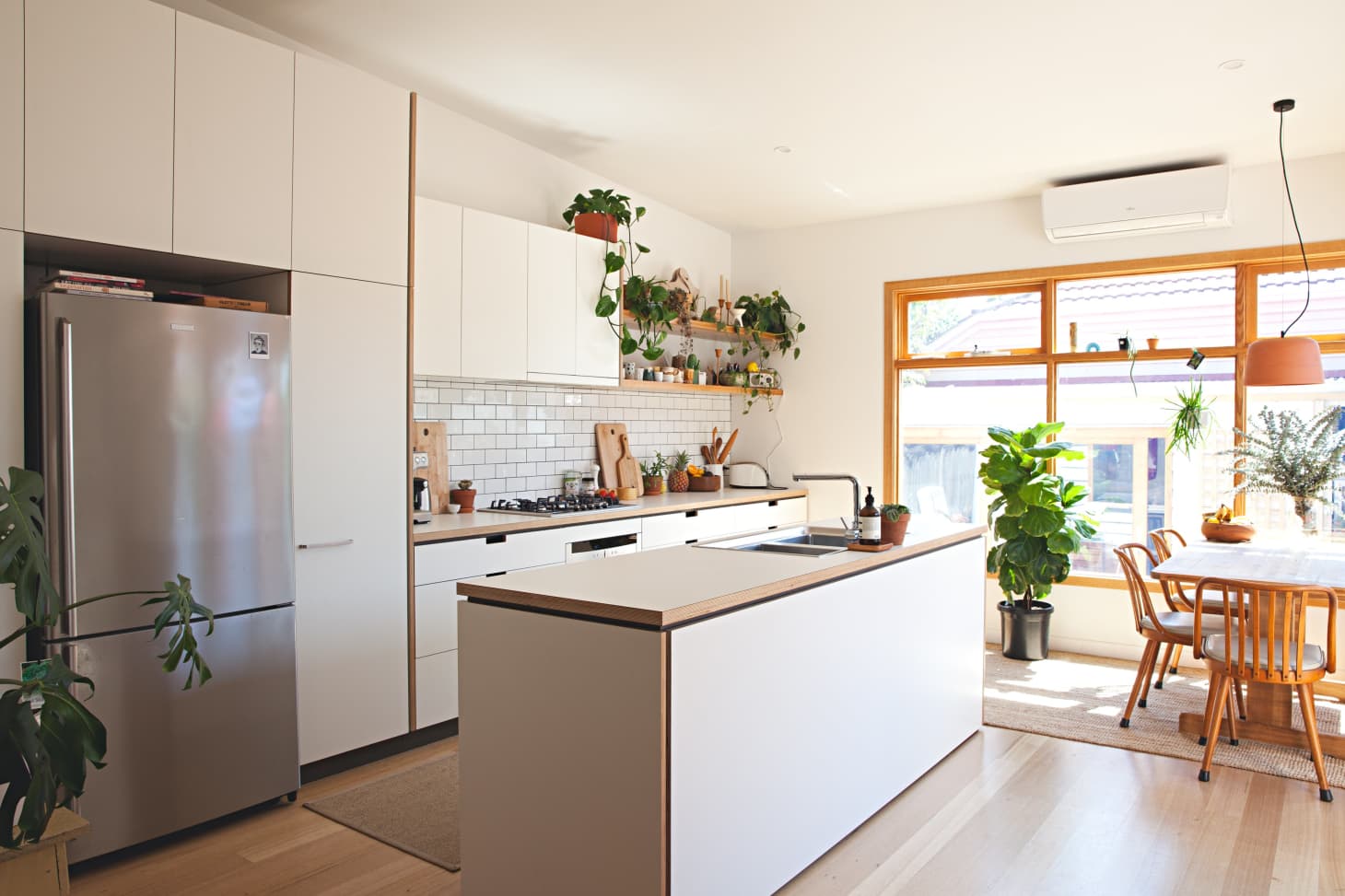 Use Curtains
In an ideal world, the spaces above all kitchen cabinets are windows looking out onto gorgeous, light-filled scenery. In your real-world, install a tension rod and fabric you love to create a no-judgment spot to stash junk.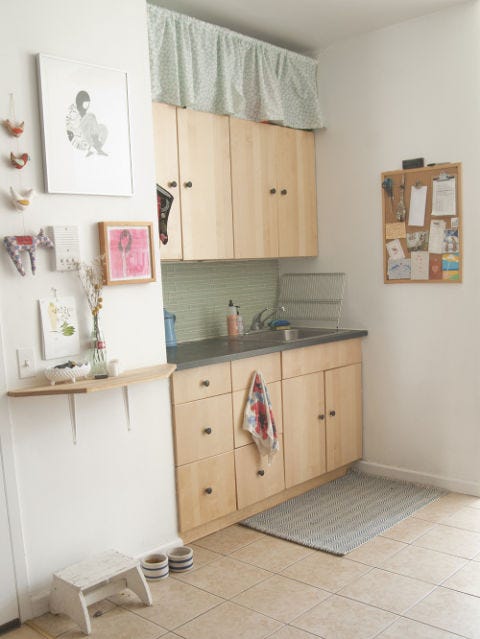 ---
Don't rush decorating the space above your cabinets. It's not the most important décor spot in your kitchen and your guest's eyes probably won't head up there first. But when you walk into a fully furnished kitchen—complete with above-cabinet décor—it's impressive how the smallest details affect the finished product.